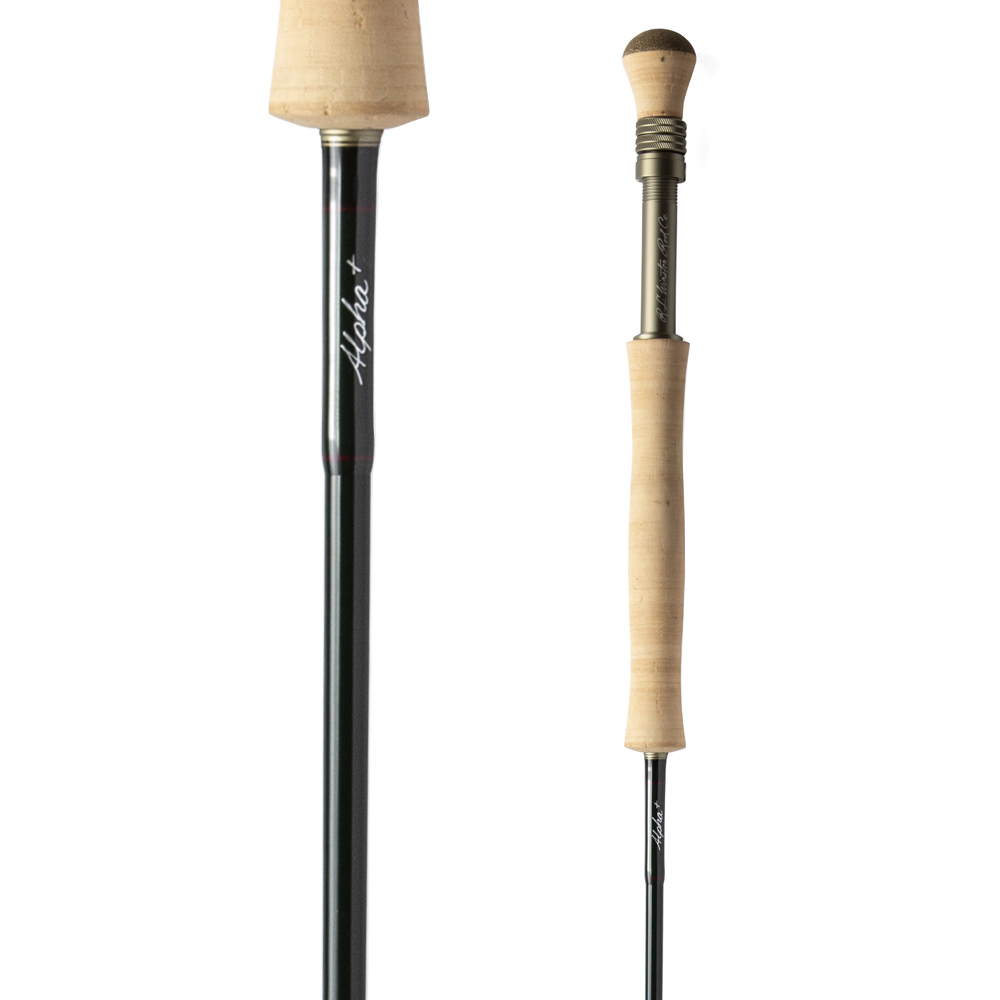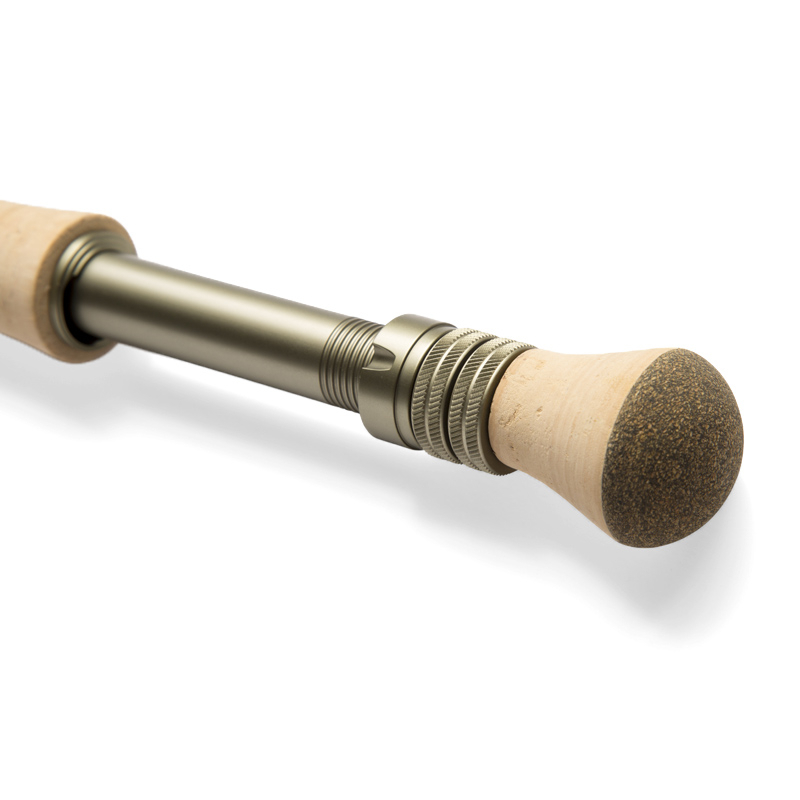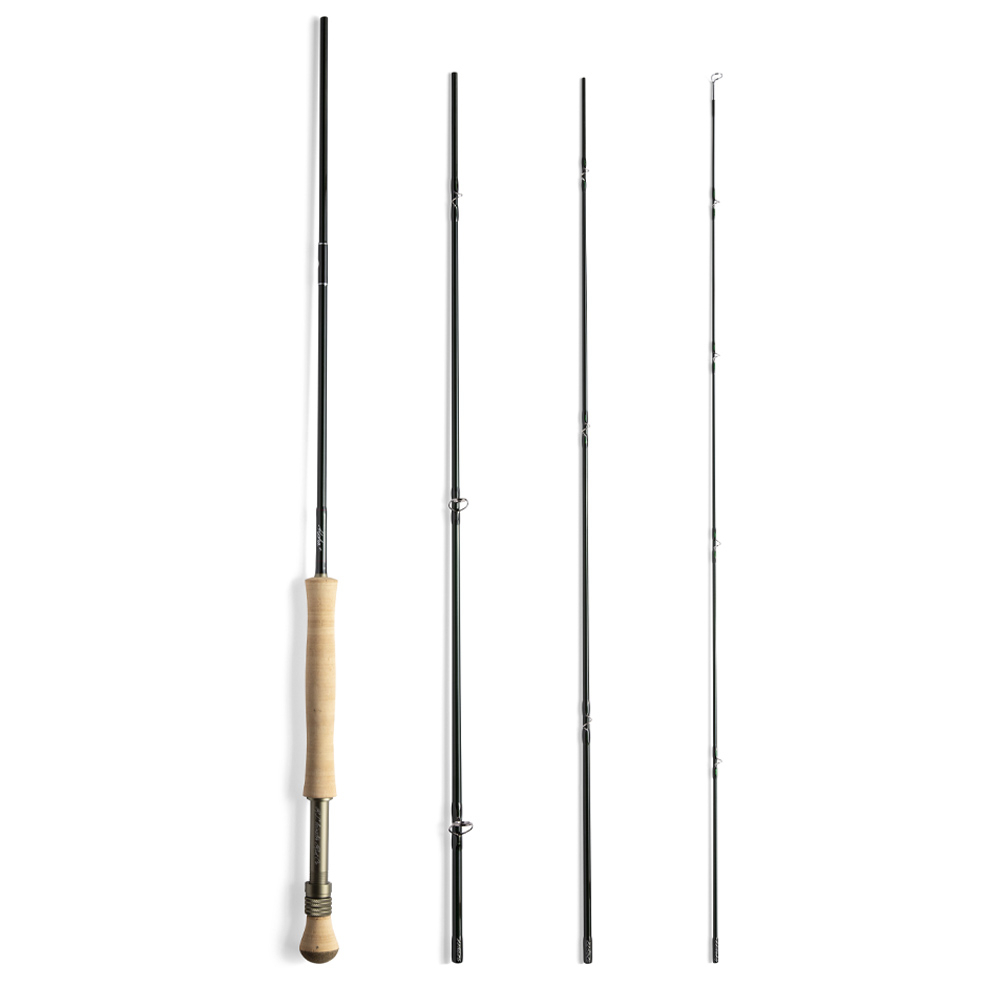 No Free Shipping on closeout items.
A wicked fast action. ALPHA+ rods have been designed to cast aggressive rigs – including big flies, heavy lines, shooting heads and sinking tips. These rods will cast these big rigs further with minimal false casts and effort.
Built like none other. These game changing rods use unique features not found in any other series, like a designated grain window for each model to help anglers sort through the wide offering of over-weighted lines available on the market today. This helps eliminate the confusion associated with lines over-weighted by 1 or 2 line weights. Simply match a lines grain window to the appropriate Alpha model to suit your needs and fishing style.
ALPHA+ rods are extra reinforced for ultimate lifting power, to turn fish away from heavy cover, and support all-day casting with big flies and fly lines.
| Weight | Length | Grip | Grain Window | Price |
| --- | --- | --- | --- | --- |
| 5 wt | 9' 0" | Full Wells w/ Fighting Butt | 160 - 200 | $955 |
| 6 wt | 9' 0" | Full Wells w/ Fighting Butt | 200 - 240 | $955 |
| 7 wt | 9' 0" | Full Wells w/ Fighting Butt | 240 - 280 | $955 |
| 8 wt | 9' 0" | Full Wells w/ Fighting Butt | 280 - 330 | $955 |
| 9 wt | 9' 0" | Full Wells w/ Fighting Butt | 330 - 380 | $955 |
| 10 wt | 9' 0" | Full Wells w/ Fighting Butt | 380 - 430 | $955 |
| 12 wt | 9' 0" | Full Wells w/ Fighting Butt | 450 - 500 | $955 |
---
Features
Action: Fast
Weights: 5 through 12
Sections: 4
Blank: Highest performance Boron / Graphite composite materials
Color: Winston Green
Real Seat: Up locking, Anodized aluminum with double locking rings.
Guides: Hard chrome over-sized snake 'Shooting Guides' with chrome nano lite stripping guides.
Rod Tube: Super-light graphite rod tube embossed with company logo and signature plus logo tech rod sock
Handcrafted in Twin Bridges, Montana, USA
Specifications
Manufacturer: R. L. Winston Rod Company
Manufacturer Part Number: ALPH
UPC:
---