Thermo 350 Hoody
Item # thermo-350-hoody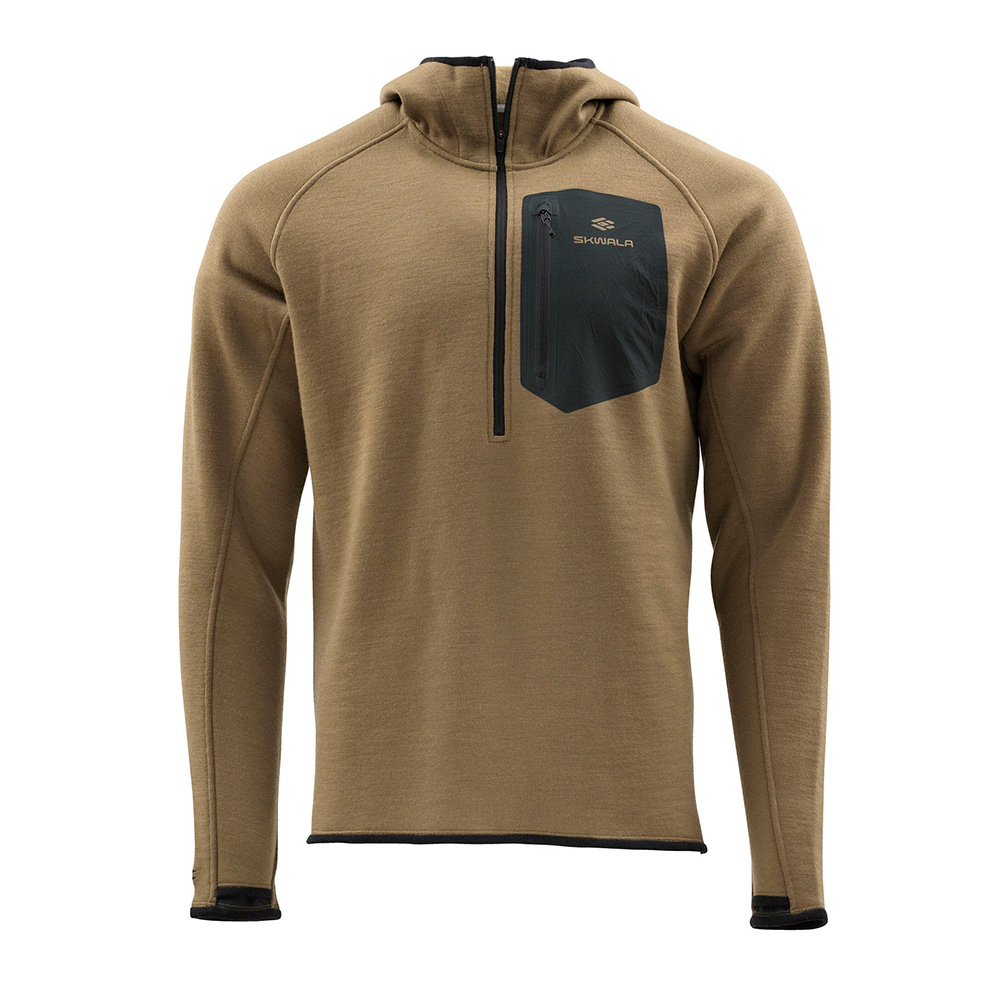 Sale Ends Sunday, September 24, 2023
Grown in New Zealand, spun in Germany, built into the most comfortable Merino layers you've ever worn.
Built for the days when your fingers tingle from releasing happy trout into icy water, the Thermo 350 Hoody gives you warmth and comfort in almost any fishing conditions. The heaviest base layer Skwala makes, it's 95% hand-selected New Zealand Merino wool. A full hood and extra high collar keep you fishing when things get really bitter. With a fluffy, fleeced wool interior and a durable knit face exterior, this is the shirt that shorn sheep wish they could wear. If they did, they might never grow wool again.
Humans can't make insulation better than the one sheep grow. Humans have tried, but Merino wool outperforms synthetic materials for comfort, heat retention, moisture-wicking, and odor resistance. Instead of trying to one-up nature, we're working with it. Grown by sheep, perfected by technology, the Thermo Collection starts with the highest quality, hand-selected New Zealand wool. Skwala send that wool to Germany where it gets blended with just enough synthetics to create the perfect stretch and woven into yarn. Skwala use that yarn to make it's durable, ultra-comfortable Thermo Collection.
Wearing cotton layers is kind of like fishing a Durham Ranger on your favorite trout river. Just because something's a classic, doesn't make it effective. Skwala's Thermo Collection is built from the highest quality Merino wool to keep you warm on even the coldest days while naturally wicking moisture away from the body. Merino also naturally resists odor, so when you're on day 4 of that week-long trip, your buddies won't complain about the smell.
---
Features
.
Specifications
Manufacturer: Skwala
Manufacturer Part Number: 6100
UPC:
---