With Revolution 8 Technology in hand, it meant now was the time to shape a dramatic advancement in saltwater rods - one that spoke to the truths of the heart and birthplace of the discipline. Welcome to the SALT R8 — More Fight, More Touch.
More Fight, More Touch
Saltwater Specific / Fast Action
Most salt rods are built for pure power and ultimate strength—that is table stakes for the venue and the discipline. With the new Far Bank - Sage R8 graphite, adding 25% more strength-per-weight was the easy part—a simple function of material advancement—but one that also increased the fight in the rod even down to our six-weight. Far Bank / Sage increased the pure pulling power without the need to add more material, fillers or reinforcement. The outcome is simple, providing the ability for faster landing times and reducing fish stress and catch-and-release pressure on ever so delicate ecosystems.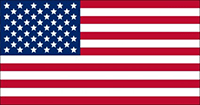 Made on Bainbridge Island, Washington
using Imported Materials
---
Features
.
Specifications
Manufacturer: Sage
Manufacturer Part Number: 2055
UPC:
---