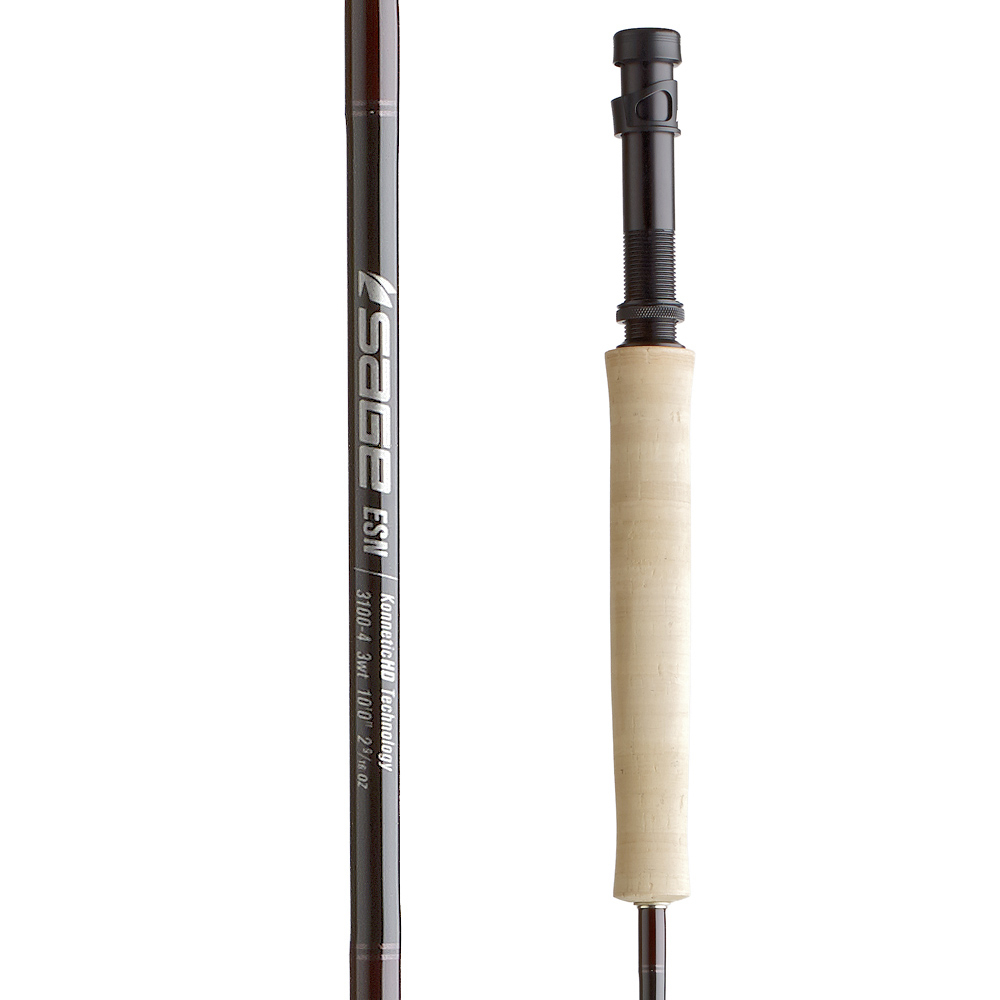 Back in Stock after 6 Months
Sage ESN European style nymphing fly rod is designed to maximize your catch rates and experience on the water. When tighline, Czech, or any Euro style of nymphing a rod that is ultralight and incredibly sensitive is a must for all day comfort and success. Built utilizing Sage's exclusive KonneticHD for superior blank recovery, accuracy, and backbone. The Sage ESN excels at both short and long range techniques to cover both small streams or larger western rivers.
This is my (Sean Visintainer) rod of choice for fishing rivers such as the Spokane River or other nearby rivers of Idaho and Montana. Euro style nymphing when done correctly can dramatically increase your catch rates with lightning quick strike detection, fish fighting capability with light tippet, and ability to fish a river from shallow water to deeper slots and everything in-between with a single. Besides from being one of the lightest Euro nymph rods on the market the Sage ESN features a downlocking reel seat to better balance the weight of the rod in hand when making continues drifts with an extended arm. The Sage ESN fly rod brings the fun factor of nymphing up many levels.
---
Features
Action: Medium
Sections: 4
Blank: KonnecticHD Technology®
Color: Black Ice blank color, Garnet thread wraps with Metallic Charcoal trim wraps
Guides: Fuji ceramic stripper guides with hard chrome single foot snake guides and tip-top
Handle: Snub-Nose, Half Wells
Reel Seat: Stealth Black anodized aluminum down-locking reel seat
Rod Tube: Aluminum Rod Tube with Rod Sock
Handcrafted on Bainbridge Island, Washington State, USA
| Model | Length | Line Weight | Handle | Weight |
| --- | --- | --- | --- | --- |
| 3100-4 | 10' 0" | 3 | Snub-Nose, Half Wells | 2-9/16 oz |
| 4100-4 | 10' 0" | 4 | Snub-Nose, Half Wells | 2-5/8 oz |
Specifications
Manufacturer: Sage
Manufacturer Part Number:
UPC:
---