Iconic Dragons Blood 9 Plus - Mid Arbor
Item # 20456
Only One Left
The Dragon's Blood Iconics have been specially anodized in a deep red and hand-painted with a complimentary black paint.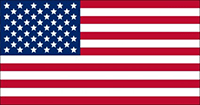 Made in USA
Improved Sealing - Through better design and concentricity, we have increased sealing by eliminating water entry points through subtracting superfluous components from past models.
Improved Stability - The Iconic reel does not utilize a cassette to house the drag system as in past models - in­stead, it is now built into the body. This has decreased axial runout which creates a more stable and solid design.
New Drag Material - Our new carbon-filled drag material not only dissipates heat faster but also creates a smooth­er feel. This is our smoothest drag system to date.
New Spool Design - In many ways, the Iconic spool is similar to previ­ous models, but with a few key differences. We have ported the spool arbor which will allow lines to dry better on the reel after use - think of it as ventilation. We have also cut aesthetic holes into the Mid Arbor spools, making it much simpler than before to distinguish between a large and mid arbor.
New Spool Nut - New look, similar function, but with a big improve­ment. On the Iconic we have implemented a one piece design in order to prevent pieces from coming apart.
New Handle / Counterweight - Our new handle design significantly reduces the risk of galvanic corrosion. While we have retained the aluminum handle, it now has a softer look and feel.
---
Features
Diameter: 4.375"
Width: 1.20"
Weight: 10.2 oz
Line Weights: 9-11
Proudly made in Southern California, USA.
Specifications
Manufacturer: Hatch
Manufacturer Part Number: IC9-DB-MA-A
UPC:
---