Steelhead
The Grande Ronde River originates just north of Baker City, Oregon and flows northeasterly into Washington State until it empties into the Snake River approximately 212 miles later. Over its lengthy course the river travels through beautiful valleys and breathtaking canyons that keep anglers dreaming of returning year after year. Along with amazing scenery, the Ronde is famous for producing consistent numbers of steelhead from 4-8 pounds with some going well over 10 pounds. Fish start showing up in decent numbers in mid-to-late September depending on water conditions, with October and November offer some of the best fishing. The Grande Ronde will fish through mid March as long as weather conditions allow access to the water.
We float the Grande Ronde River with rafts which allows us to navigate the rocks, boulders, and gravel shelves with ease at all levels. Anglers may use single handed fly rods or Spey rods depending on preference. Fly fishing for steelhead requires patience and persistence, however when it all comes together, it is an exhilarating experience you will never forget!
Our season fills quickly, most of it a year in advance. Space is limited.
Book a Trip 509-924-9998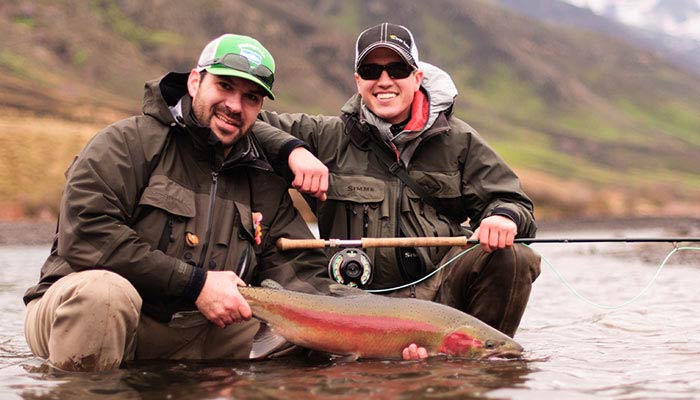 Guides