IMX Pro V2 Shortspey
Item # imx-pro-v2-shortspey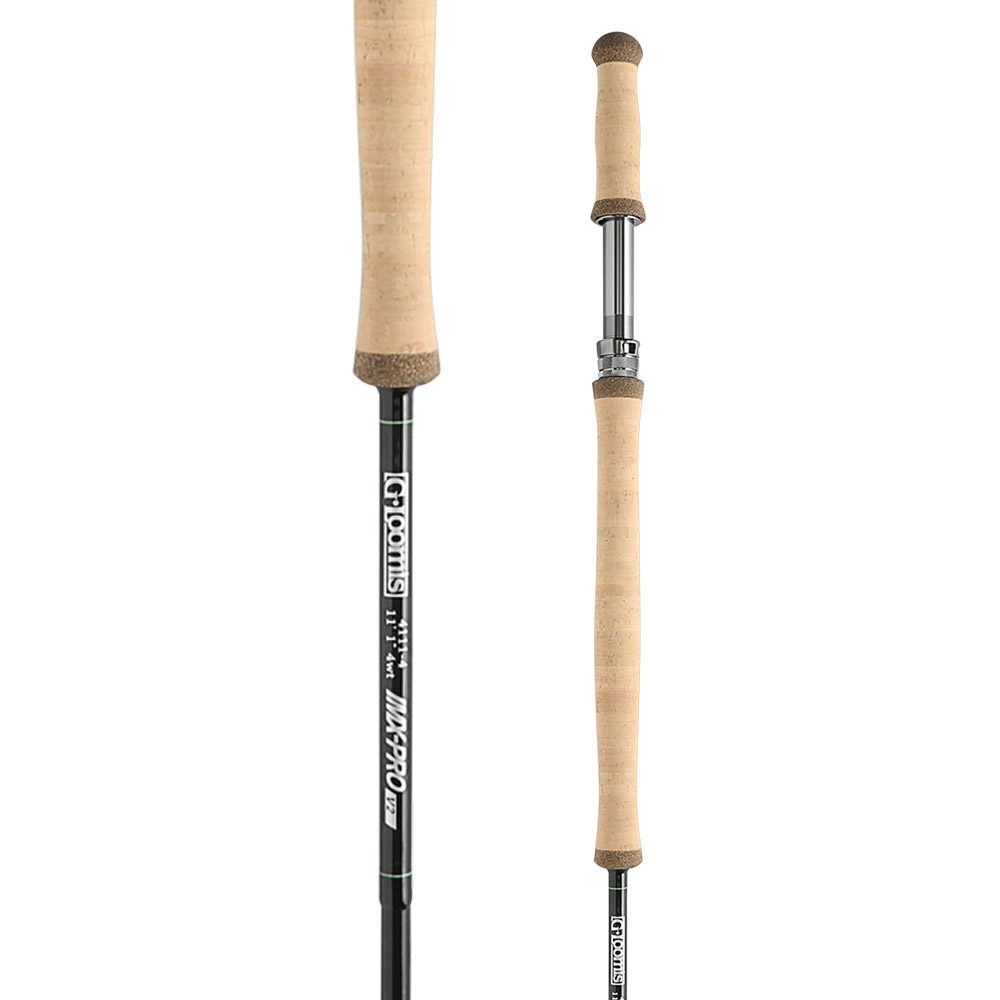 Introducing IMX-PRO V2 SHORTSPEY, a continuation of our 40-year commitment to provide anglers with actions that put the bug where your brain wants it every time.
Once considered a niche way to target fish, trout spey has become a proven tactic to secure success on the water. Granting the ability to cover large sections of river efficiently and effectively, lighter rods matched with modern line systems can be a difference-maker, especially when other methods leave anglers empty-netted. With progressive flex patterns, medium-fast spey actions, and pumped power levels, IMX-PRO V2 SHORTSPEY models jack casts like your favorite "big rod." A proprietary blend of technologies - Conduit Core and GL7 resin system – enhances positive feel, swing weight, and subtle subsurface bite detection.
Conduit Core - Traditionally, as the blank diameter increases, so does the total amount of material used. This was the only way of ensuring strength/durability in the bottom half of the rod. Conduit Core technology removes excess wraps of graphite and replaces them with a proprietary material that's of equal strength, but dramatically lighter in weight. Casters exert less energy to move the rod, increasing the efficiency of total energy required to manipulate the line when casting, mending, and animating flies.
---
Features
Action: Fast
Chrome single-foot guides
Chrome stripper guides
Premium grade cork top and bottom grip
Custom aluminum reel seat
Cordura Tube and cloth rod bag
Handcrafted in Woodland, Washington State
Specifications
Manufacturer: G. Loomis
Manufacturer Part Number:
UPC:
---