Winter Wonderland
Sean Visintainer - 02/10/22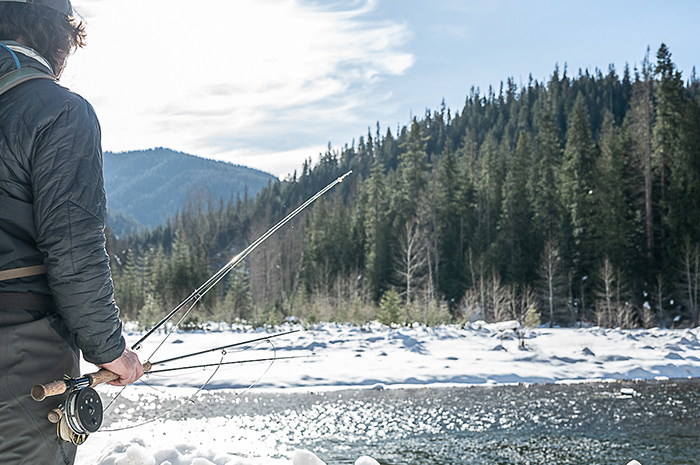 Bring snowshoes
It hasn't felt like mid February as of late, but a trip to the North Fork of the Coeur d'Alene River (or St. Joe River) and you will soon realize it is still very early in the fishing season!
Kenyon and I felt inspired to see what was happening across the border with the hint of spring in the air so we ventured across to the mountains of North Idaho.
Air temps were very pleasant, to the point where you could easily not have worn a jacket a good portion of the day. However, one look along the roadside, or riverbanks, would indicate that we are very much still in the depths of winter. With lots of low elevation snow to be had still parking spots and access to the river is and will be limited for sometime.
That being said, the craftier you are and the more willing you are to "post-hole" through the snow, the more opportunity you will have.
Fishing for the next few weeks will predominantly remain streamer and nymphing tactics with cold water temps in the 30's. Midges were active in the midday sun and a few cutthroat could be found quietly feeding on the surface in the calm water of the lower river. We have a good month before any real nemoura or skwala activity gets going, but then again if these temps continue on this trend it will happen sooner rather than later.
A few hours of fishing is better than no hours, cure your cabin fever and enjoy some time on the water!