What is Productive Winter Fishing
Sean Visintainer - 12/28/22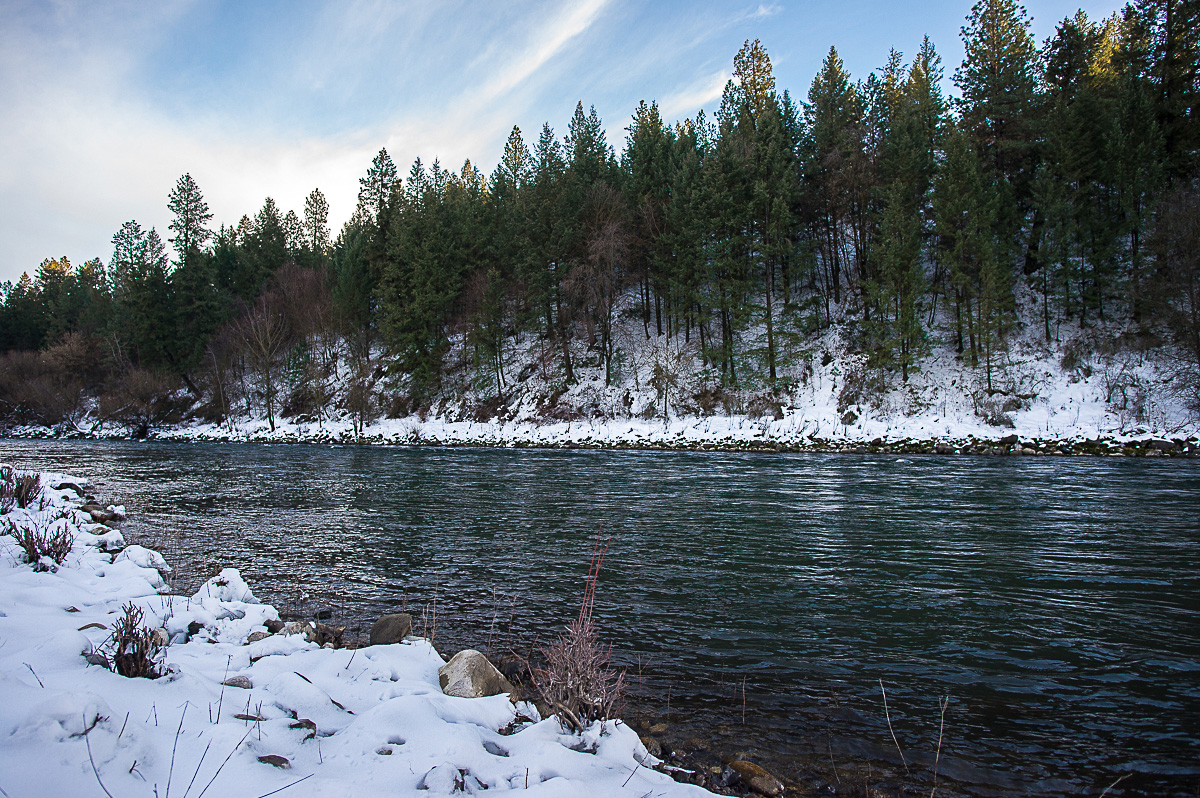 Winter options.
Adjusting one's mindset on fishing productivity is a must in my opinion. There are many factors working against you in the winter to have productive fishing... the main ones being freezing air and water temps.
A productive wintertime outing to me means:
You got out of the house to fish
You didn't freeze to death
You didn't fall in
You didn't see too many people
If you are lucky enough to catch 1 or more fish, well then that's a helluva winter day on the water!
Typical wintertime fishing options around Spokane, Washington...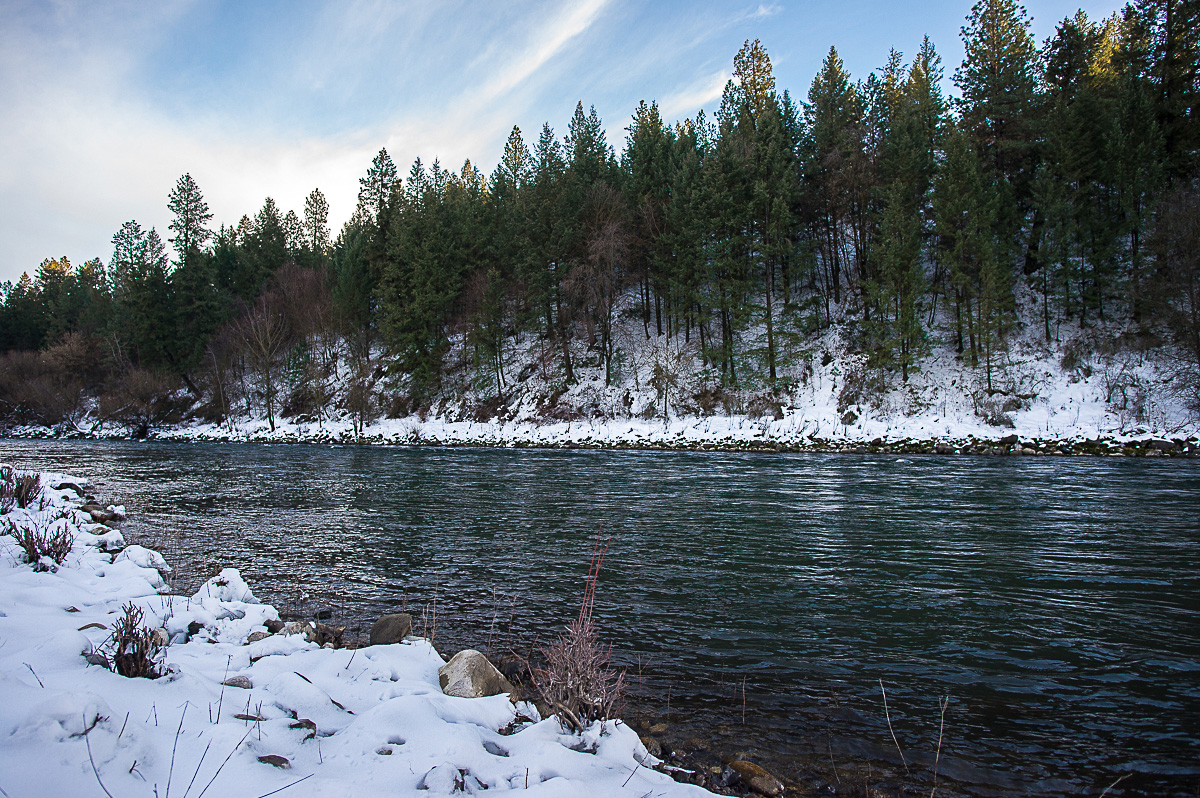 1 - Spokane River - Never freezes thanks to our aquifer. Water temps also stay more consistent, generally not below 36/37 degrees. Downside to winter fishing here is Hangman (Latah) Creek can dump mud in after a heavy rain or low elevation snow melt requiring you to fish above or across from the off colored influx of water. If temps are staying below freezing at night this generally isn't a problem.
2 - Rocky Ford Creek - A spring fed creek north of Moses Lake. Never freezes and can be fished 365 days of the year. The water temps and levels are stable. Downside because of it's semi-neutral location between Seattle, Spokane, and Tri-Cities is that on mild winter days it can be busy being one of the very few winter options. Fish are stocked here by the hatchery located on site so if you are looking for wild trout and scenic views this is not the place. But if you need a tug on the end of your line well then you are in luck.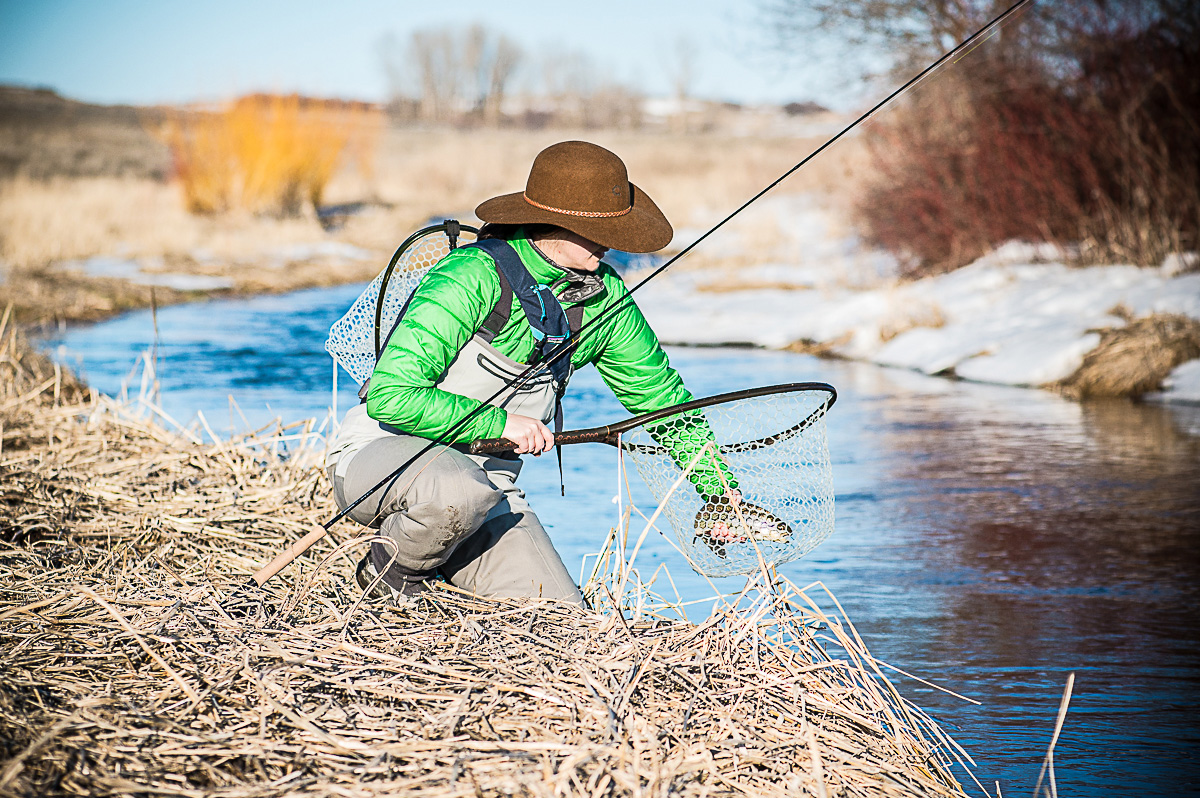 3 - Crab Creek - A small desert (scabland) creek west of Spokane. It doesn't have a ton of fish, nor tons of access or special regulations so it's not an excellent option in my humble opinion, but an option nonetheless. The further away from the access spots, the better. Don't expect greatness, nor large fish like Rocky Ford, but this semi-spring fed creek can check the boxes listed above.
4 - Snake River (steelhead) - The largest of the three nearby steelhead rivers by Lewiston/Clarkston. The Grande Ronde can be plagued with ice or blowout conditions in the winter and the Cleawater River can be bitter cold or blowout as well. The Snake River tends to be a little more stable and a little warmer. The mellow currents of the Snake can provide excellent swing opportunities during the colder months. Access is decent from Anantone up to the mouth of the Grande Ronde River. If you have a jet boat there is considerably more water to fish.