Shop Talk
Sean Visintainer - 07/22/22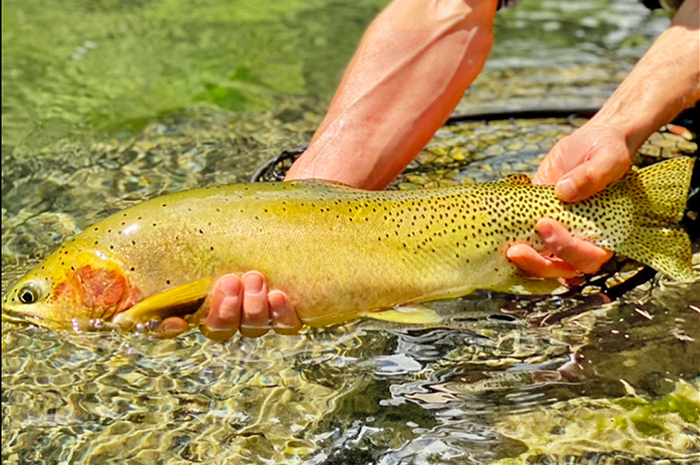 Fly shop report
Summer is heating up! These warm temps will definitely shift the fishing into the morning and evening timeframes. Don't forget as the heat continues that evening time is actually the warmest water temps so if you are fishing maybe give the water a temp check throughout the afternoon. 68+ degrees is probably time to reel up and enjoy a cold drink. Our local river, the Spokane, does very well in the heat. The lower the river gets, the more cold water from the aquifer influences the temps, note though that above Sullivan bridge the river doesn't receive much water from the aquifer so temps have soared to mid 70's plus already.
The Idaho streams have been great lately, we have not heard of a single bad report. The only negative would be the amount of people on some of the upper stretches of the St. Joe, nothing new there though for mid-July. Hatches have still been pretty good for this far into the season too. What a difference some water makes!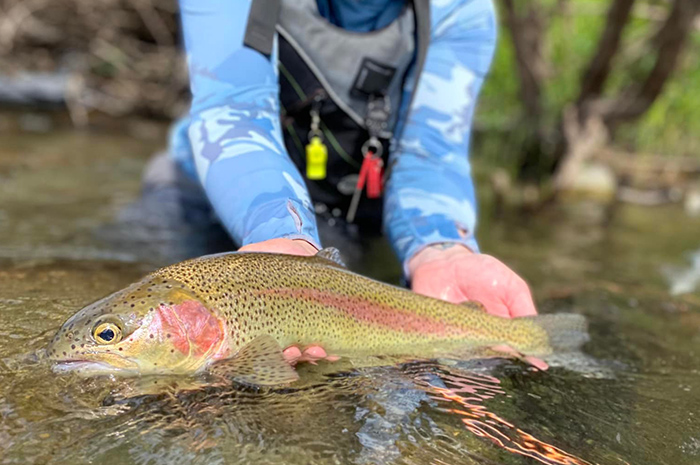 If you are looking to explore less crowded waters don't overlook the feeder streams to many larger rivers. There are many creeks that are a blast this time of the year. Sure you may not hook a 20" beast in the small streams, but it's all about perspective. A 10" cutthroat on a creek no wider than your vehicle is a trophy. Keeping it simple with a box of flies, spool of tippet, floatant and a lightweight fly rod can be an absolute blast. I know I will be doing more creek fishing this year myself. If you need a "creek rod" come see us, we have a plethora of options and some different price points. Matching the rod to the quarry will help the fun factor our bigtime.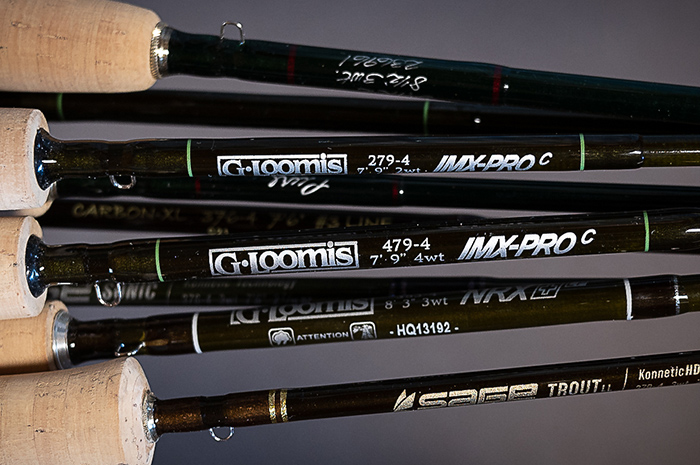 Noteworthy Gear this Week
It's kinda hard to list all of the gear shipments we get in throughout the week because there are numerous fill-ins, etc but a few pieces of equipment that we thought were noteworthy are as follows:
Echo Bad Ass Glass 5 weight - We ordered one of these fiberglass sticks on a pre-season last fall and it finally arrived. These fiberglass rods have a bit more punch than your traditional fiberglass sticks, this 5wt is definitely no slouch. We didn't take it to the water, but it certainly was a blast to cast on the lawn, putting smiles on all of us here instantly. For smallies on rivers like the Grande Ronde, or streamer fishing for trout, the fun factor of this rod feels about an 11 out of 10.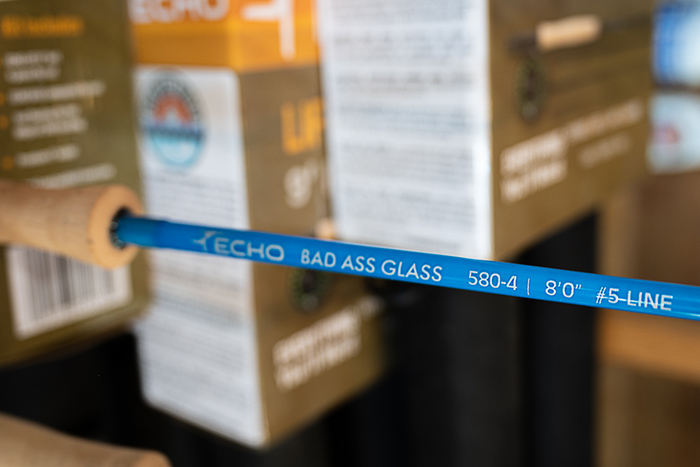 Winston Micro Speys - It's been a minute since we stocked some of these trouty two handers, why I have no idea, but we love them and missed having them in-stock. In classic Winston form they are extremely well finished and are incredibly smooth to cast. The 3wt plays the soft hackle very well and still has enough punch to jam out a small sculpzilla or #8 sparkle minnow. The 4wt is a streamer machine.
Shop Talk
The shop has been humming this week. Waves of anglers coming in from various regions to enjoy our local waters. It's peak travel season and the world is back to some level of normal travel again. That being said, don't expect to have rivers to yourself! All of us have enjoyed a little water time at the shop so we are pretty up to speed on what is happening. Even our shop dog Graham got out with Mike on the St. Joe River recently.
If you love a good deal don't forget to check out the shop's front porch as you walk in. Mike is constantly putting items for sale out there. Every week there is something new! All the items are good, we just may have too much in-stock, or they just didn't sell as fast as we needed them to. It's all about that cash flow to keep us moving along!
Mike did a big re-stock with Hareline for all you fly tying fanatics out there, filling up some empty hooks that needed some attention. We also received more Hatch Reels this week, more G.Loomis NRX+ spey rods, re-stocks on Solitude and Rio flies, and NRS rafts (already SOLD OUT by the time I could write this). I'm sure I forgot other shipments.
Need Bugs? We Got Bugs!
Golden stones are still doing great! Ants are really starting to produce too on the Idaho streams. Don't forget beetles, one of my FAVORITE summertime patterns! Hatches are still good, they will wane a bit in the heat so enjoy it while we can.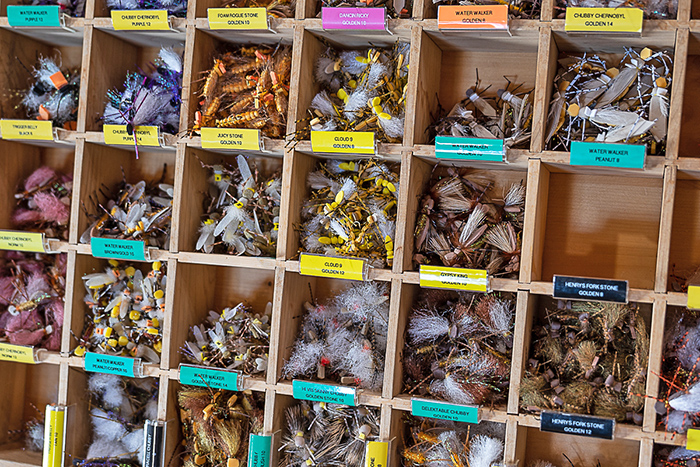 Guide Talk
Summer guiding has been good! Earlier starts now that the air temps are toasty by noon. The crew said fishing has been good, just takes are getting more subtle. Great water volume for late July! What tactic is best??? Well they pretty much are all working right now, but the dry / dropper is our favorite method!
We are running trips on the Spokane River all summer long as well as the St. Joe with our partner ROW Adventures. Call Bo Brand at the shop if you want to book a trip. He's in Monday through Friday generally 9:30am - 6:00pm. 509-924-9998.
Have a great weekend and stay cool!