New Sage R8 CORE Rods
Sean Visintainer - 04/05/22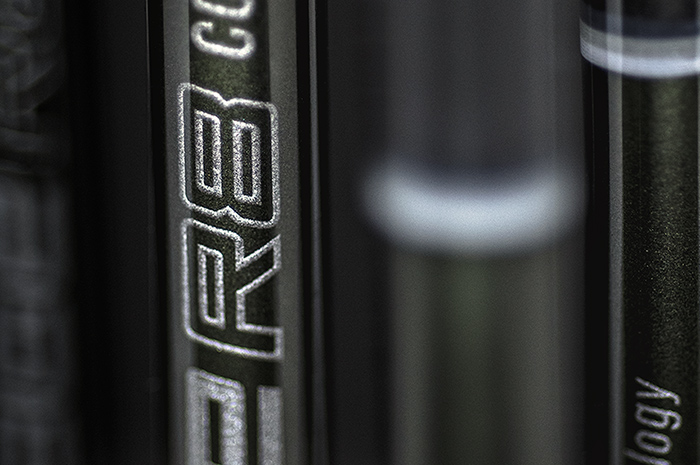 Made to Fish, Not Just to Cast
We are excited to announce the New Sage R8 CORE fly rods are now in-stock. Filling the shoes of the uber popular Sage X fly rod series is no easy task but initial impressions of the R8 CORE are positive.
The R8 CORE initial lineup includes all the usual weaponry with more sizes and lengths in the works.
Sage Fly Rod Designer, Paul Schmierer, sums up their philosophy for R8 CORE best, "You shouldn't be on a beautiful river focused on the technology that is in your rod. You shouldn't be fighting your rod. You should be focused on catching a fish or on having a good time or on where you are."
Swing by and give us a test cast and let us know what you think!
In-stock and ready to fish!
Pure Graphite
The advanced, leading-edge material behind R8 enables us to shape a rod with a stiffer, stronger backbone but a more sensitive tip and more connected feel. The secret is twofold. First, a proprietary aerospace composite with a greater hoop strength enables us to dimensionally grow taper diameter more quickly from the tip—while a nano-sintered resin application increases axial resilience and allows us to pack more fiber into the blank, resulting in that true two-way connection from hand to fly and back for greater feel, flow and control.
Effortless Energy Transfer
Elongated energy transfer shifts the sweet spot closer to the hand creating a more natural extension of your arm for greater range, quicker reactivity and less wasted effort.
New Axial Fiber Formulation
Advanced nano-sintered resin application and a more resilient axial fiber allow us to re-profile the dimensional taper to get thicker quicker from tip to butt - resulting in better energy transfer and greater feel. Simply put - a better and more efficient "wiring" of energy.
New Circumferential Hoop Fiber
Advanced hoop fibers hold blank in optimal cylindrical shape creating greater circumferential strength - continuously maintaining the inherent blank strength while actively engaged or under tension.