Outcast 136 DD Demo Raft Mega Sale
Sean Visintainer - 01/26/23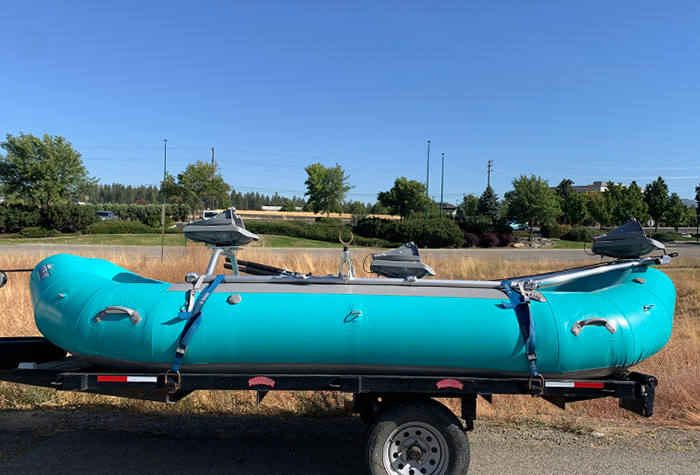 Killer boat. Killer deal.
We have the awesome 2022 Outcast 136 DD Raft looking for a new home! We are selling this bought at a crazy deal! This boat was demoed one time by Bo Brand here at the Silver Bow for a quick day on the Spokane, about 4hrs of use! It is virtually brand new!
The Outcast 136 DD (double diminishing tubes) makes for a great fly fishing raft whether it's day trips with the family or multi-day overnight adventures. The extra interior space allows for more gear, dogs, or space for the kids!
Sales Price: $5995 - Plus sales tax
Current Pricing: $7799 - (you save $1804 by getting this almost new raft! Not to mention we already paid to ship it here, plus laced in the floor which saves another couple hundred bucks and time!)
Includes: Raft / NRS Fishing Frame and Seats
Does Not Include: Oars / blades, anchor, anchor rope, pump, or trailer