NRS Slipstream Rafts for Sale
Sean Visintainer - 03/31/23
Just add water (and anchor)!
We have two of the new NRS Slipstream Deluxe Raft Packages in-stock and ready to fish! Both the 96 and 120 are here and for sale. This new fishing raft from NRS is designed specifically for angling and is feature rich right out of the box to get you fishing faster and more comfortably.
We have seen a lot of rafts over the years and have always been fans of the NRS fishing raft packages, the Slipstream series will be no exception and will be one of the most dialed "out-of-the-box" packages yet.
Our first shipment arrived and included 1 each of the Slipstream size offerings... the 96 (9'6"), 120 (12'0"), and 139 (13'9"). The 139 has sold. We are stocking the Gray color only.
If you have any questions or would like to purchase a boat give us a call! 509-924-9998
* Note: Packages do not include anchor
* Note: LOCAL PICK-UP ONLY.
NRS Slipstream Raft Information
The NRS Slipstream 96 Raft Packages feature our smallest fishing raft. This 9'6" long Slipstream inflatable is designed specifically to fit in most standard truck beds fully inflated. It's the perfect boat for a rower and one angler looking to Catch the Adventure™ far from crowds.
The NRS Slipstream 120 Fishing Raft Package features our do-it-all small fishing boat. The Slipstream 120 is built to handle whitewater and flatwater, this compact powerhouse can take a rower and two anglers to the best fishing spots with ease.
The NRS Slipstream 139 Fishing Raft Packages feature the gear-hauling fishing boat. Built to handle the heavy loads of multi-day fishing adventures with plenty of room for coolers and dry boxes, plus a rower and multiple anglers.
Purpose-built for anglers, Slipstream rafts feature a streamlined design with deliberately placed d-rings, handles and valves to reduce weight and eliminate catch points.
Rugged PVC construction and an additional layer of PVC as a frame wear patch for long-lasting durability.
4" drop-stitch floor provides a super stable platform, eliminating the need for casting platforms. Attaches to the boat with two straps.
EVA foam pad provides superior traction and grip when wet and protects the floor from hooks, studded wading boots, grit and basic wear and tear.
The modular fishing frame, thoughtfully built out specifically for the Slipstream 96, stores compactly in the off season. Easily adjust the cross member pieces for a custom fit for the rower and front angler.
The frame includes an internally routed anchor system that's controlled from the rower's seat for an outstanding fishing experience.
Slipstream Rafts holds a 5-year retail warranty, 3-year commercial.
Standard Package includes all the basic frame components to accommodate one angler and one rower. (Oars, accessories and anchor line sold separately.)
Deluxe Package includes everything in the Standard Package plus Cataract SGG Oars and Cataract Cutthroat Oar Blades, Fishing Rod Holder to stow (2) 9' rods, a 2:1 anchor assist pulley, anchor line and two Clampit Cup Holders.
96 Deluxe Package Price - $4495.00
120 Deluxe Package Price - $5495.00 Sold
139 Deluxe Package Price - $5995.00 Sold
* Note: LOCAL PICK-UP ONLY.
Slipstream Deluxe Package Includes
Slipstream Raft (96,120 or 139)
(2) Side Rails
Angler Thigh hook - bow
Angler Seat and bar
Rower Seat and bar
Rower Foot Brace
(2) 8" Oar Mounts
(2) Atomic Aluminum Oarlocks
(2) Cataract SGG Oars with Rope Wrap & Stop (8ft Shafts - 96) - (8.5' Shafts - 120) - (9' Shafts - 139)
(2) Cataract Cutthroat Oar Blades
Anchor System: 2:1 Assist SMC CRx 1" Pulley
40' Anchor line
Fishing Rod Holder
(2) Clampit Drink Holders
(4) 4' HD Tie-Down straps
Super 2 Hand Pump
NRS Slipstream 96
NRS Slipstream 120
NRS Slipstream 139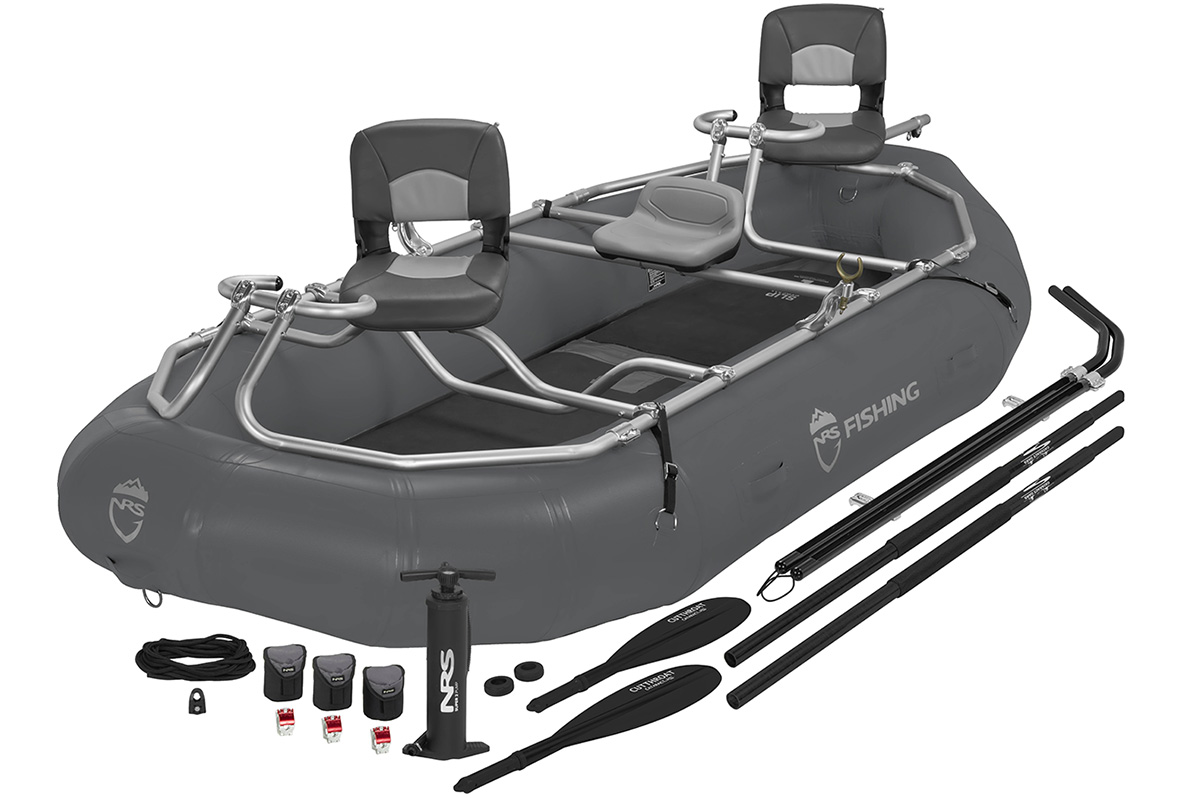 NRS Slipstream 139 Top View
Internally routed anchor system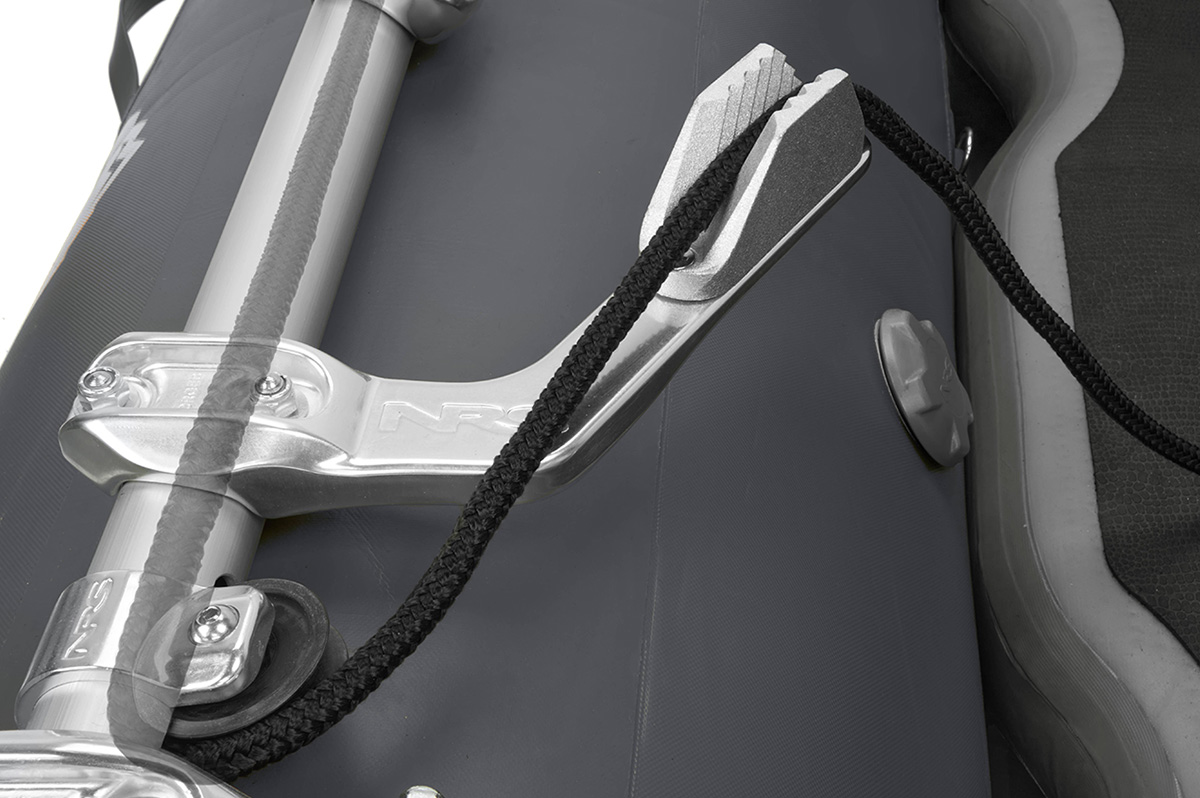 2:1 Assist SMC CRx 1" Pulley