Lakes Report
Kenyon Pitts - 03/15/23
Lakes
I took a drive out to Amber lake on Monday to check on ice conditions and see if I could catch a few fish. I've found over the last few years that if you can time it right and find a ribbon of open water along the shoreline, the fish are more than willing to participate.
The majority of the lake still had a solid cap of ice on it, however the area near the boat launch had enough open water to dunk some flies. Over the next few hours of staring at a bobber, the ice kept melting off which was enough to open up a chuck of water to fish effectively. I did manage to find some fish on balanced leeches and the dreaded blob fly (it works, don't be a hater)
I'd bet after another day or two of warm weather it should be mostly ice free and very fishable. The lake level is quite low again this year so exercise caution if you intend to launch a boat.
I stopped by Medical lake on my way home and it was still iced over, this lake seems to take a bit longer to lose the ice since it is more protected from wind and gets less direct sunlight, especially around the boat launch area. I'd imagine this is still another week out or so.
Our good friend Malyn went out to Coffeepot and got a fresh update for us as well, it looks like a lot of the lake is open water but the boat launch area is still socked in with ice. Another spot that hopefully only needs a few more days of good weather to open up.
We will update further as fresh reports trickle in. One of us or someone we know is always out fishing so check back frequently!
Amber Lake - Sunday 12, 2023. Fishable now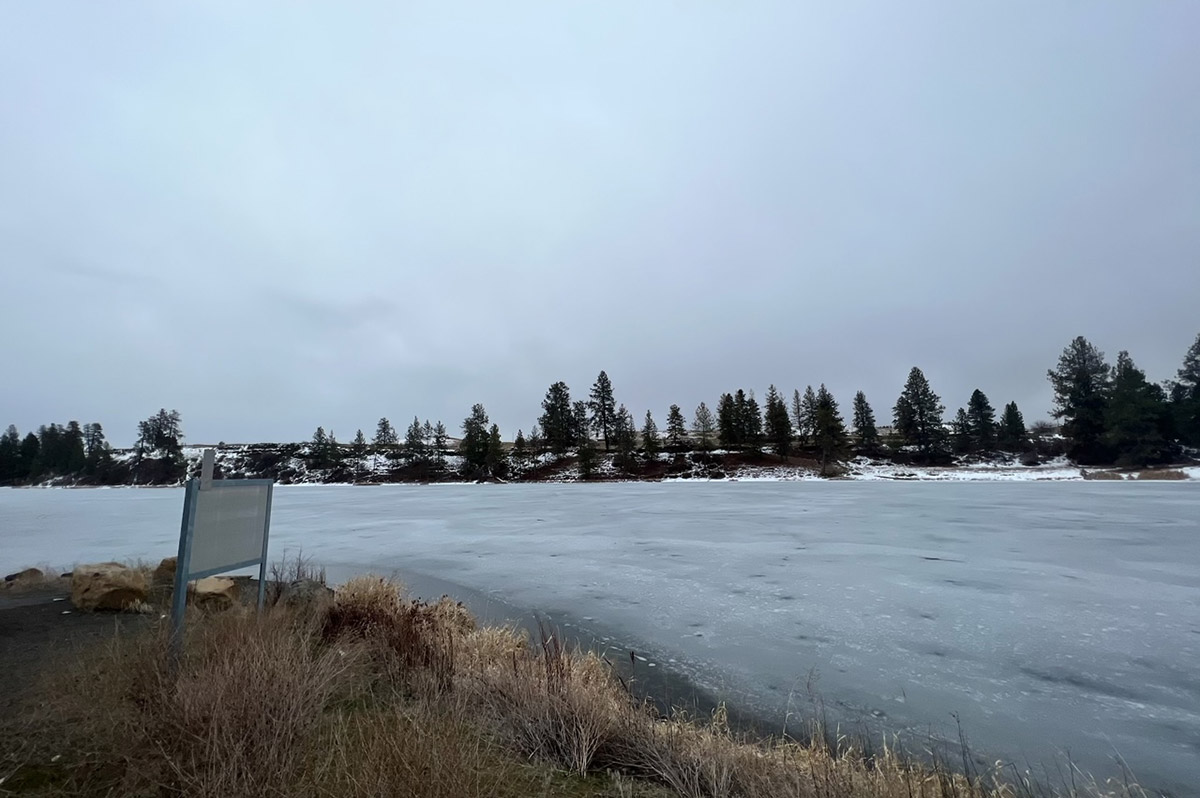 Coffee Pot