Intro Fly Tying Dates
Sean Visintainer - 11/07/23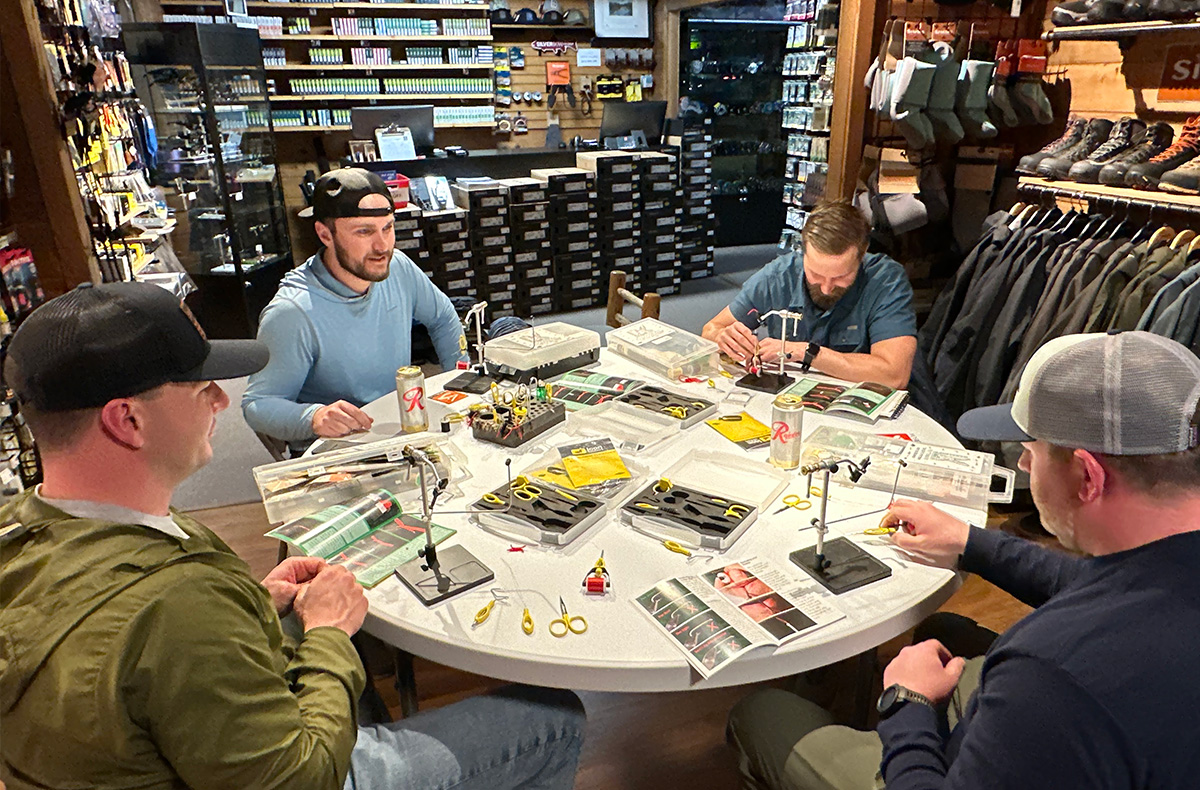 Help the winter blues with fly tying.
We are getting our Intro Fly Tying courses rolling again for the winter season!
Like the last couple of years, we will be offering a 2 hour class that includes an entry-level fly tying kit from Hareline Products (a $168.00 value) that you will get to take home at the end of the day!
While this class is geared towards beginner tiers, there will be plenty of tips and tricks that even a seasoned fly tyer could learn a lot from.
We will focus on trout patterns for the Spokane region, but these techniques can be applied to all styles of fly tying down the road.
This will be an excellent opportunity to learn from Kenyon about some of his favorite fly patterns and how to tie them!
Give the shop a call or stop in to get on the calendar, as these dates will go quickly! We look forward to seeing you soon!
Dates Available:
| Day | Date | Time | |
| --- | --- | --- | --- |
| Wednesday | December 6, 2023 | 5:30 pm to 7:30 pm | |
| | | | |
| Wednesday | January 3, 2024 | 5:30 pm to 7:30 pm | |
| Wednesday | February 7, 2024 | 5:30 pm to 7:30 pm | |
| Wednesday | March 6, 2024 | 5:30 pm to 7:30 pm | |
Cost - $150.00
Where - Silver Bow Fly Shop - 13210 E Indiana Ste 100
Includes - $168 Hareline Materials Kit to keep, use of vise / tools, 2 hours instruction

Instructor
Kenyon Pitts