Intro To Carp Fishing - Part One
Kenyon Pitts - 07/27/21
Broadening summertime opportunities
Carp on the fly has become one of my favorite pursuits, especially with the extremely hot temperatures we have had as of late.Fortunately, warm water does not bother the carp, providing great options during the dog days of summer. If trout have always been your primary objective, carp provide a refreshingly different approach. Being larger, stronger, and trickier to convince to eat a fly,your angling skills will be tested. They will also exploit any mistakes you may have been making with your approach and presentation!
Essential Gear
7/8 Wt Fly Rod - Rod size should be chosen based off the size of fish you expect to encounter. For all around use, I prefer an 8 wt. Going up or down one rod size would be appropriate for certain conditions.
1x Leader and Tippet
Carp are strong fish that will test your gear and can be found in areas of heavy vegetation or structure. Stout, abrasion resistant material such as fluorocarbon is a great choice for these conditions.
Flies of Varying Weights
Carp have a broad diet and are not particularly picky about flies. It is more important to match the weight of your fly to the depth of the water you are fishing and present accordingly. Patterns such as the Headstand or Carp Tickler are great choices.
Extensive locations to explore, solitude and a challenging quarry are just a few of the many reasons I have come to love fly fishing for carp. Check back next week for more tips on how to target these elusive freshwater flats fish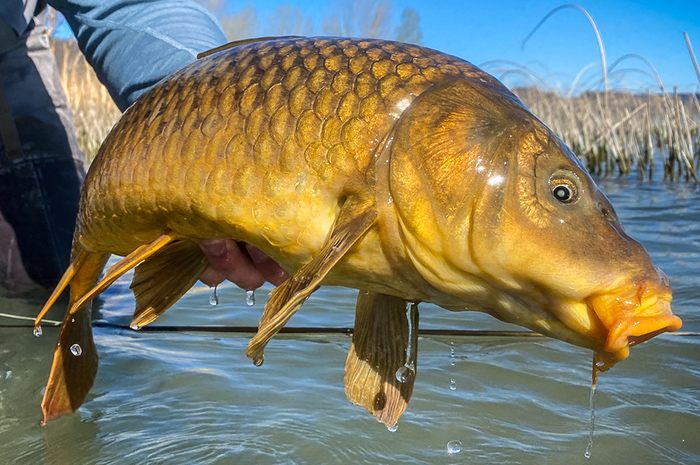 - Kenyon Pitts
Kenyon Pitts