Friday Inspiration
Sean Visintainer - 07/29/22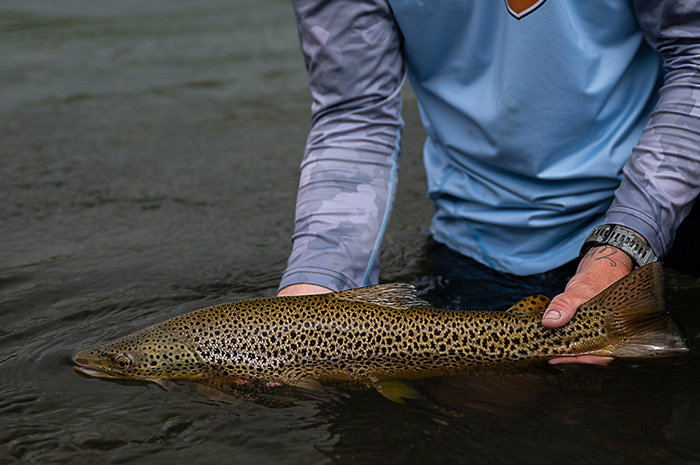 Get up earlier!
Early bird gets the fish! And less tubers! This heatwave definitely amps up the tuber hatch, not our favorite hatch of the year by any stretch, but we can't stop it.
Morning hours will be best on pretty much every river. Evenings on some that are colder water like the Spokane or Kootenai, or a tailwater.
Riffles will be Very important right now as well as boulder strewn runss.
Our Spokane River guides said fishing was good this week. As usual, the crew can put you on fish!
Wet wading is in full effect! Sun hoodies too! See us for guard socks and lightweight sun protection clothing.
Some hoot owl restrictions are in place on some Montana streams. See more info https://fwp.mt.gov/news/current-closures-restrictions/waterbody-closures.
We got a BIG re-stock of tying materials this week. Also a BIG Scientific Angler's order and a RISING net and tool order. Oh and more flies. We get shipments daily, I can't keep track of them anymore LOL. Just know we probably have what you are looking for, or something similar! We appreciate you shopping with us.
I was able to sneak some fishing early this week on the Bow River in Calgary with some friends and a Canadian fishing buddy of ours. BIG fish in the Bow. Kinda reminding me of Spokane floating through a city and fishing for wild trout. Pretty neat if you ever find yourself in that area. We tangled into some fish, not tons, but a few good ones were landed. If you want to get out with a guide we used these folks, they were great! https://www.flyfishingbowriver.com
Good reports from the St. Joe, NF Clearwater, and even the NF Coeur d'Alene River still. Thankful we got water this year!
Have a good weekend!