Farquhar Trip Report
Sean Visintainer - 04/11/22
Far, far, away...
Eleven time zones and nearly 10,000 miles later a group of us from the small city of Spokane, WA found ourselves on a remote atoll in the Indian Ocean. I've been on some long plane rides into remote areas before... but this one certainly topped the list by far!
Like most traveling anglers the past couple years have been plagued with reschedules and cancellations, but luckily our third attempt at reaching Farquhar was a success. Farquhar is situated north of Madagascar, and due east of Tanzania off the coast of Africa. This worldclass saltwater fly fishing destination is home to an incredible array of fish including the giant trevally (GT), a species known to fly anglers for it's voracious appetite and made more famous on a Blue Planet television special for it's taste in birds!
Check out this crazy video of giant trevally in Farquhar eating birds, and no, unfortunately we did not see the GT's eating birds while we were there.
Our group was a mix of new through experienced saltwater anglers, and Farquhar was a wonderful place for both. New saltwater anglers were awarded plentiful shots at a variety of species and for experienced bug throwers a chance at more challenging species such as trigger fish or finicky Indo Pacific permit.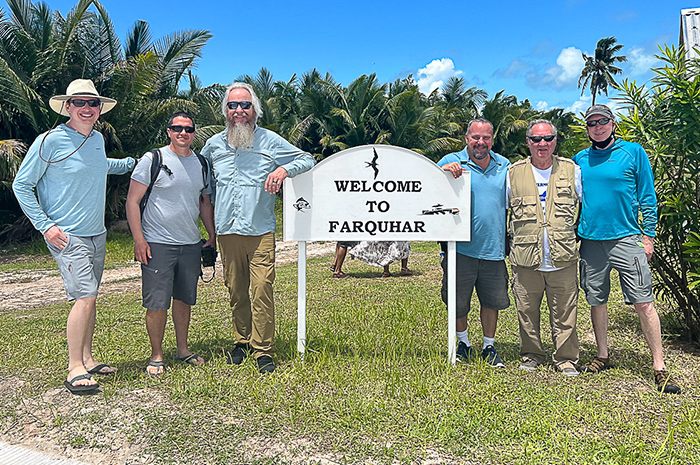 While we were not fortunate enough to get any permit to hand, two in our group landed a couple trophy yellow margin triggers. I've spent my fair share of days in the salt and overlooked triggers in the past. I can assure you, from here on out I will never pass the opportunity to fish for these tricky buggers. Trigger fishing will keep your skills sharp that's for sure!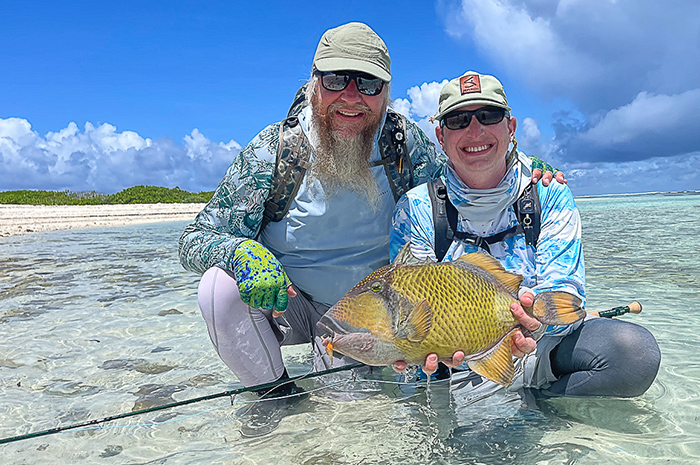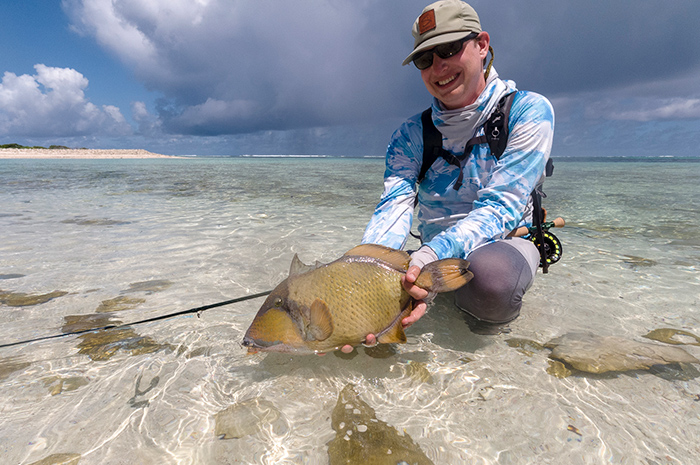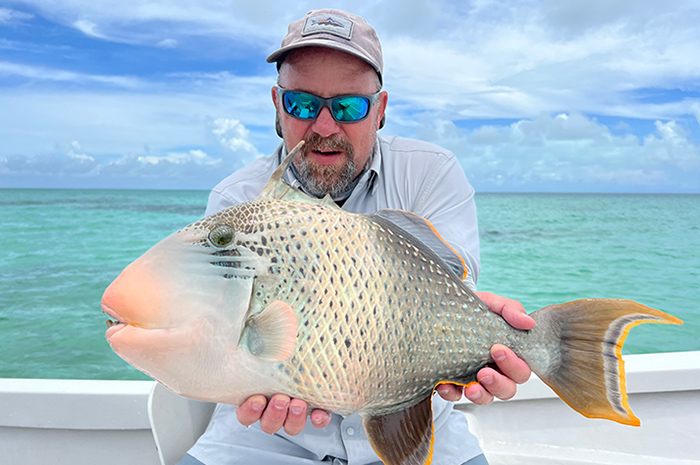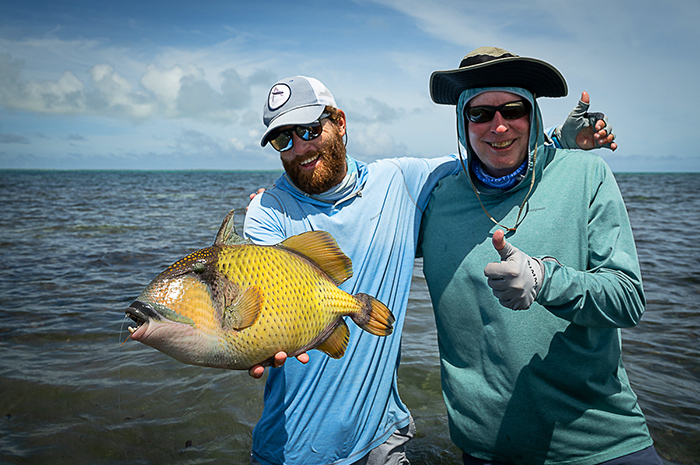 GT's lived up to their reputation and gave all of us a run for their money. From their fly crushing hits, to blistering runs, and tackle busting strength, the giant trevally is one intense fish from start to finish. Tangling into a GT means you are in for a ride so when you do hook one, hold on! And watch your fingers as I have learned! I'm glad to say I still have all 10 of my fingers after the line wrapped around one of them LOL.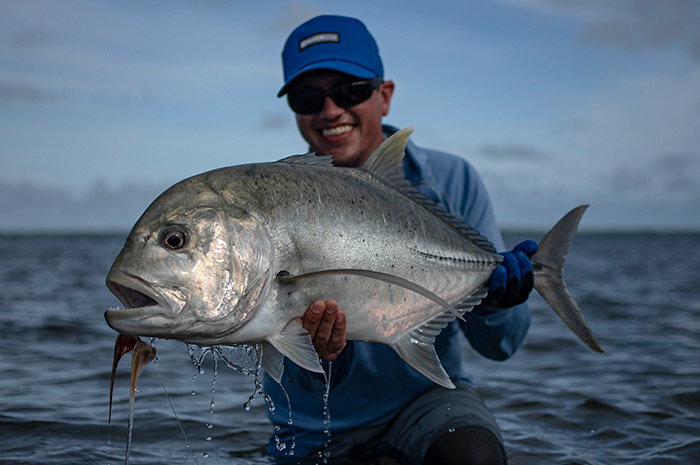 Other species included classics like bonefish, but also a plethora of fish that we don't get to see in other locations such as bumphead parrot fish, napoleon wrasse, and all sorts of reef species like bohar snappers, African marble groupers, and blue spangled emperors to mention a few.
While Farquhar is not the easiest place on the planet to get to from Spokane, the destination is easily one of the most unique and amazing fisheries we have had the privilege to travel to. The staff, lodging, and small crew that maintain the atoll welcomed us and made for a wonderful experience.
Until next time!