CDA River Update
Sean Visintainer - 05/18/22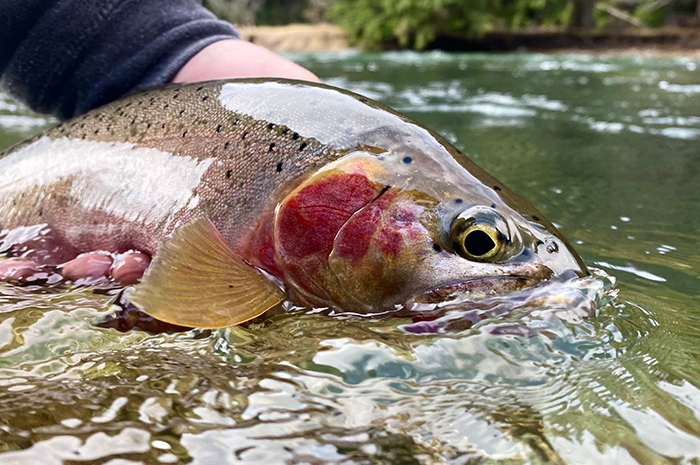 Prospecting high flows
Kenyon and former shop staffer Luke ventured up the North Fork CdA on Monday to check out the latest conditions. Monday's rising water didn't slow down the fishing too much for the guys, but they did have to do some dredging to find fish. The weekend reports included more dry fly fishing (salmonflies, brown drakes) with the steady water, but as we all know, fishing is day-to-day and anglers need to adapt.
The most asked question we get this time of the year... "how high can I go?" Kenyon reported a fair amount of down trees in the roadway above mile 35 so they called it quits after that. Typically by Memorial Day weekend these are mostly cleared up, as this process has already started.
If we get some cooler night temps the river flows should settle back down and stay fishable. High and fishable that is. We had decent snowpack this year and a more traditional runoff time frame so we hopefully will have better flow into the summer. Fingers crossed!