2022 Season Wrap Up
Sean Visintainer - 01/04/23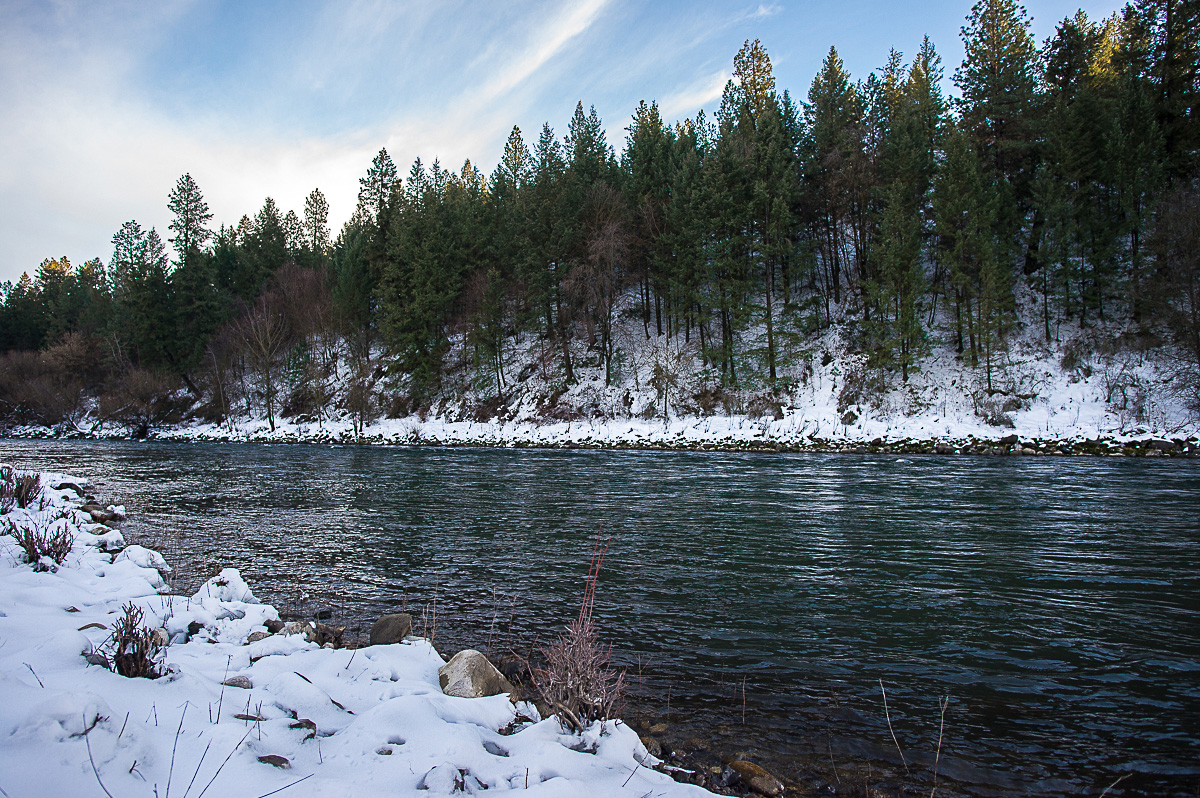 So long 2022 and thanks for all the fish!
2022 started off like 2021 with a plague of supply chain issues and uncertainty in the fishing industry manufacturing like everywhere else. As the year progressed and normalcy returned to everyday life the issues of factory shutdowns and supply chain hang-ups eventually lessened and the ability to acquire fly tackle became easier and easier.
We luckily never ran into too many hiccups with a robust, in-stock inventory but now special orders are easier to get like they were before the pandemic as most manufacturers are mostly caught up. There are still a couple manufacturers with major inventory issues and rod repairs still seem to be a problem with long lead times but overall it's not too bad out there. To elaborate on rod repairs, a few of the major companies are upwards of 5 months for repair so BE CAREFUL with your equipment or buy a backup rod!
Our 2022 hosted trips included Bo's trip back to Turneffe Island Lodge with a great group of folks including anglers and non-anglers enjoying a week in the warm and sunshine. Some of the guests even did a little scuba diving in the incredible waters of Belize. I returned to Las Pampas Patagonia with a group of anglers for wild trout fishing in southern Argentina. This was my third trip to the area and as usual the lodge crew of Las Pampas never disappoints with incredible service and great fishing opportunities. A 2020 covid delayed hosted trip I had rescheduled twice finally happened in April when we ventured to the other side of the world at Farquhar, Seychelles. This fishery was unlike any other I had been to and was an incredible opportunity for all that attended. A week of chasing giant trevallies, bonefish, Indo permit, and many other crazy Indian Ocean species checked new species boxes for all the guests.
Winter snowpack over the 2021/2022 season was big across the region and we certainly had no lack of water or runoff. The spring melt was significant and delayed our 2022 Spokane River season of guiding by 3-4 weeks with extremely high and unfishable water levels. As you probably recall, Yellowstone National Park saw record-setting flooding devastating roads, bridges, and buildings in the northern sections of the park and Paradise Valley. There was a lot of runoff everywhere to say the least!
Once the rivers settled it was game-on. Summer levels on most rivers were a little healthier and the heat wasn't extreme for too long. Luckily we dodged the fire season and had minimal days with smoke or closed fisheries like the summer of 2021 when both the NF Coeur d'Alene and St. Joe Rivers were shut down for most of July and August with wildfires.
Fall was incredible around the region with beautiful weather and great temps. The fishing too reflected it. Hopefully everyone was able to enjoy it while it lasted because it came to a screeching halt at the beginning of November when winter decided to show early. Snow and freezing cold temps caused the fishing and desire to go fishing to shut-off like a faucet. The week before Christmas brought even colder temps and no fishing, but post Christmas brought a shift and a little open water for those willing to get out.
Overall 2022 was a decent year here at Silver Bow as we settled back down to "pre-pandemic" style of business. Like many outdoor industries (hiking, biking, overlanding, etc) the past two years were a busy one and we are extremely grateful for that! Now that the pandemic boom has worn off it's back to business as usual and as always we will be here for your fly fishing needs!
Happy New Year! Thank you for your business in 2022 and we hope your 2023 fishing is successful!